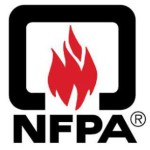 Netage has been tasked by the NFPA to convert the information from the National Fire Incident Reporting System (NFIRS) to Graph Data. This Proof of Concept is the first step to build a "fire ontology" which will help with processing the huge amounts of available data.
Graph Data Proof Of Concept
By making the information in NFIRS available as Graph Data, NFPA is able to start on discovering connections in the data. These connections contribute to the ultimate goal of the 'Fire Ontology', using smart data for the safety of the people in the fire service and civilians.
The contract consist of:
In the process of modeling the Graph Data we will make use of the previously developed models from other fire service applications.Read More